20M Cable Sewer Drain Pipe Wall Underground Pipe Blockage Locator Probe
Features:
• Locating the blocking position in embedded pipes quickly
• Suitable for both pvc and steel pipes
• Waterproof detecting head that works in damp pipes
• The detecting head is consumable which needs to be replaced after using for some time
• The product comes with 6 spare plug and play detecting heads
• Sensor signal is stronger in pvc pipes than steel pipes
• Comes with 1.85m extensive cable to extend the sensor to a higher position
• Built-in rechargeable battery for both cable reel and hand-held sensor
Promotions
Product Details
Specifications:
• Detecting snake cable length: 20M
• Max. working depth: 50cm
Package:
• Plug and play detection head x6
• Sensor with LED display x1
• Detecting cable reel x1
• Rechargeable battery x2
• 1.85m extensive cable (repair/testing cable) x1
• Battery charger with AU/ANZ plug x2
How to use:
1. Keep pushing the snake cable into the pipe until the detector head cannot move further. (It reaches the blockage position)
2. Hover the sensor along the embedded pipe to start the detection.
3. When music gets louder and more lights are turned on, the signal receiver is getting closer to the detector head.
4. Mark the place where the music sounds loudest and all lights on the signal receiver are turned on.
Warranty
Taurus Legend offers a 12 month warranty on all products from the date of purchase. It cannot be excluded under the Australian Consumer Law. The warranty period for commercial use is 3 months.

View Details

Payment
We accept below payment methods:


Shipping
1.We will delivery your order(s) through Australia Post, Fastway Couriers or TNT Road Express.

2.Once your payment is cleared we will dispatch your order(s) from Melbourne warehouse within 24 hours.

3.Delivery time is usually between 2-7 business days depending on your location.For Melbourne,Sydney,Adelaide,Brisbane customers it normally only takes 2-4 working days.

4.We will authorize the courier drivers to leave your parcel in safe areas of your premises if no body is home unless you contact us to disagree with "Authorize to leave".
*For heavy items please do not use PO BOX or parcel lockers to receive items. I strongly encourage you to use a physical street address for the purpose of safe delivery.
Local Pickup
You will be given the option of "Local pickup" on checkout page to avoid postage if your address is in Victoria and your total order amount is over $40.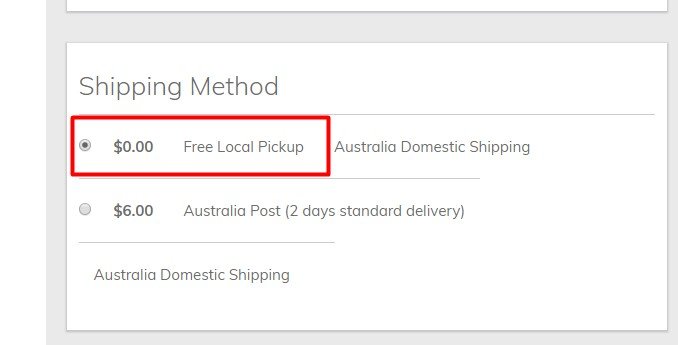 Questions (0)
Product Reviews